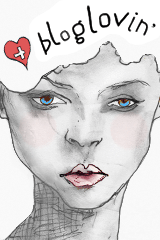 As you may or may not have heard, Google Reader is going kaput. You know what's attached to Google Reader? Google Friend Connect. You know, that little Follower widget on the side of all Blogger blogs. Yeah, I know, right? We all spend lots of time devoted to that little number and now Google is like, Ehhh, let's not. I kind of dig it.
Unfortunately, it's going to make reading blogs really different. I am a Google Reader freeaaaaak. I've been using Google Reader maniacally for years -- since college! I have a well-culled collection of blogs, a method for saving favorite posts. Well, no more, sadly. I've switched over to Bloglovin and you can too!
It's easy. If you have a Bloglovin account, just go to Account --> Settings --> Import --> Google Reader. Login with your Google ID and kapow! Everything is transferred. Bloglovin is a really cute website -- the only reason I wasn't using it before was because of my devotion to Google Reader! I've imported all my Google Reader blogs and I'm ready to join the Bloglovin crowd...!
Click the image above to follow me on Bloglovin! See you there!